FD Petrol Steel Structure House is a new concept of environmental friendly, economical mobile house. The product is built on a light steel H and channel steel as skeleton surrounded by protective sandwich panels, can be simple assembled in modules, with the components screwed together, and can be quickly assembled and dismantled at working site. The color steel house have achieved the general standardization of building, and established an economically environmental-friendly, fast and efficient architectural ideas.
The features and advantages of steel structure house:
1. Eight grade anti-seismic, wind resistant in compliance with design requirements (according to local natural conditions).
2. Corrosion resistance, aging resistance, long service life.
3. Good thermal and sound insulation performance.
4. Low installation fees, and no follow-up maintenance costs.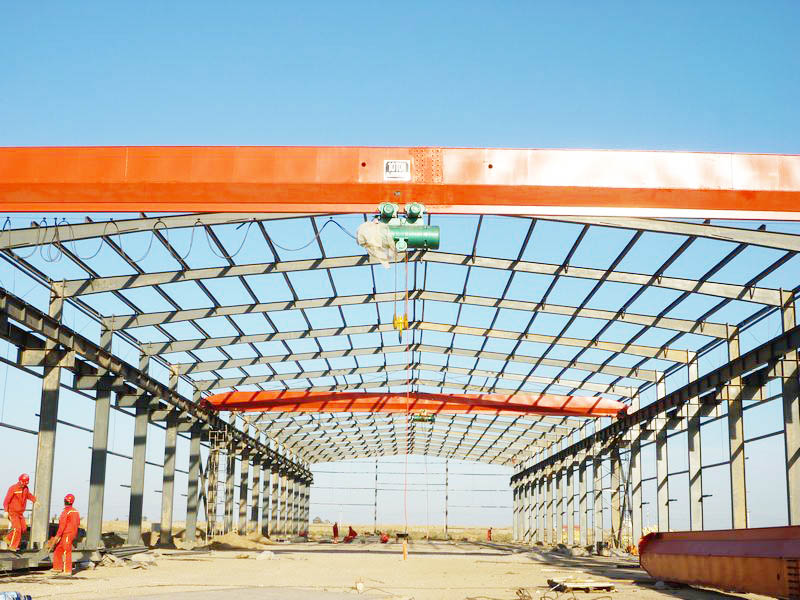 On the Construction of 3100m2 Pre-fabricated Steel Structure Workshop
The usage of steel structure house:
1. Widely used in construction sites, government resettlement housing, municipal temporary space house, big events and various business activities,etc.
2. To provide customers with diversified steel structure houses such as large workshops, warehouses, mess halls, dining rooms, accommodation rooms, offices, conference rooms, gymnasiums and so on.
3. All the steel structures are made in the factory for a short-term production, and then transported to work site for installation.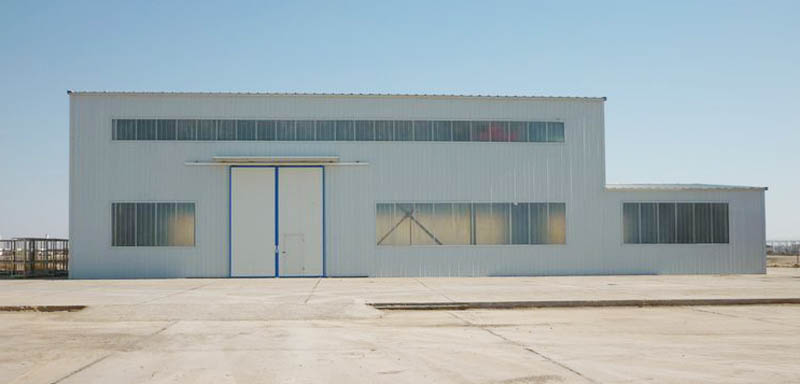 Workshop (45mx15m)

Heavy-duty Steel Structure Workshop (90mx30m)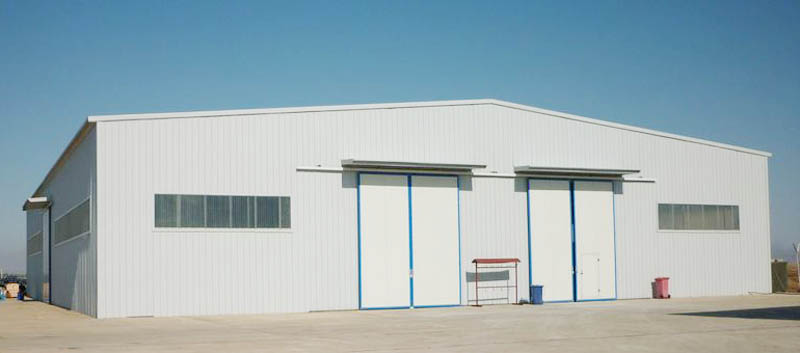 Warehouse (50m x25m)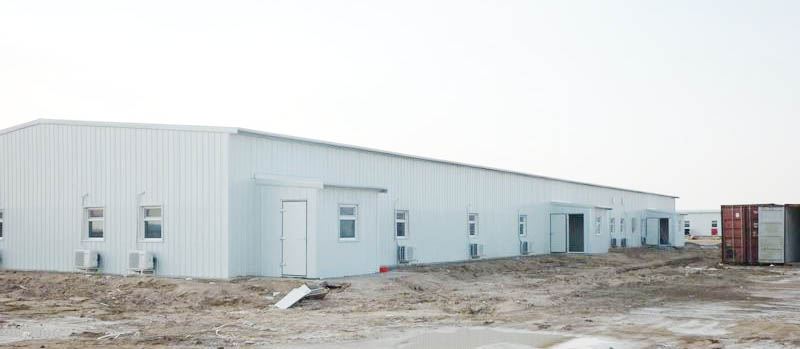 Mess Hall (35mx20m)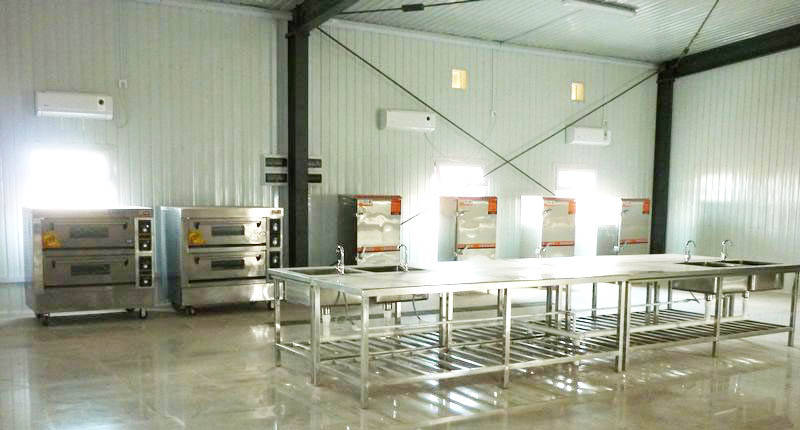 Kitchen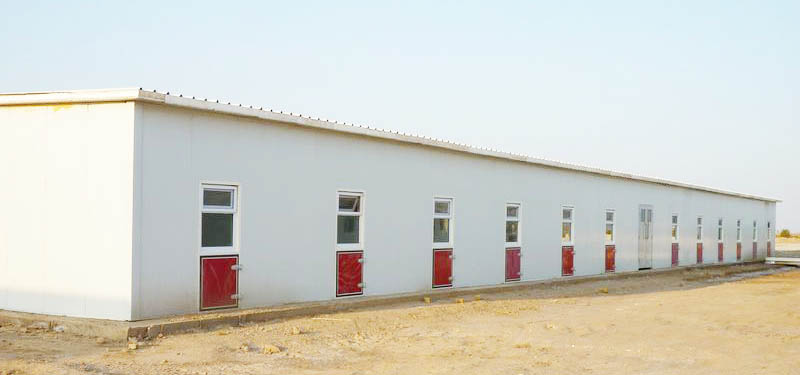 Accommodation House ( 150 people)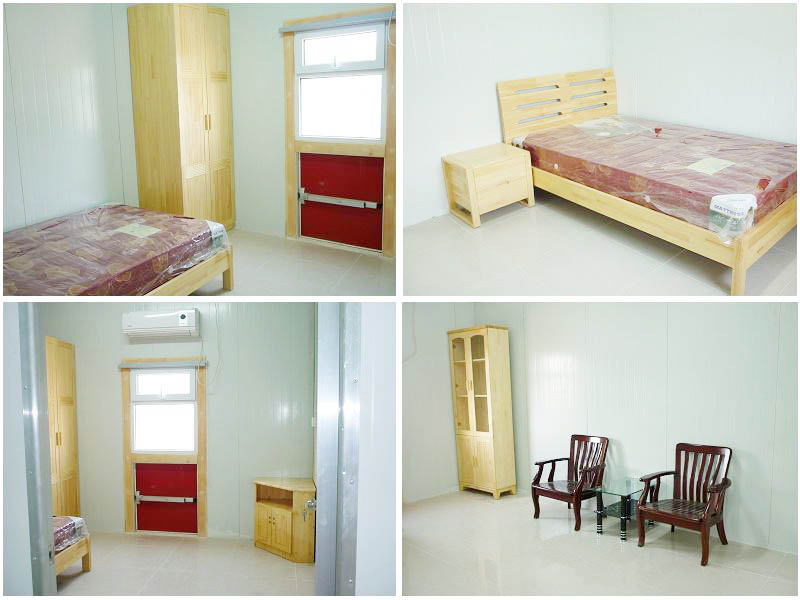 Bedroom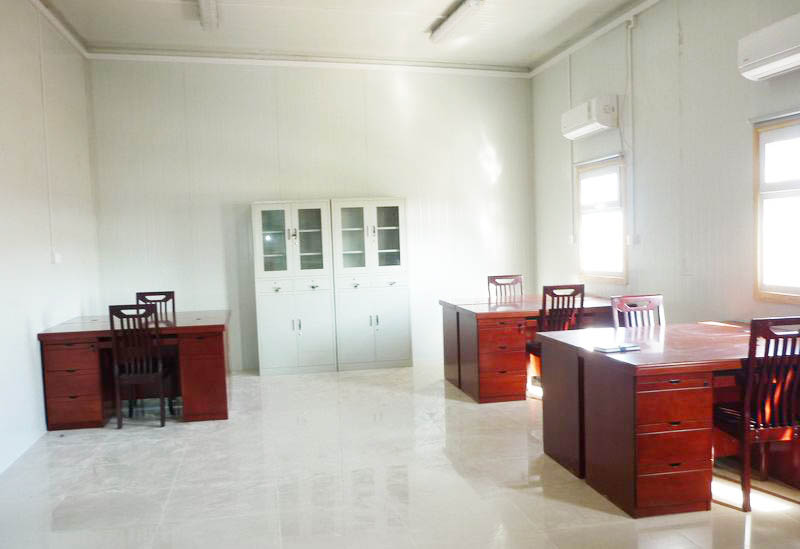 Communal Office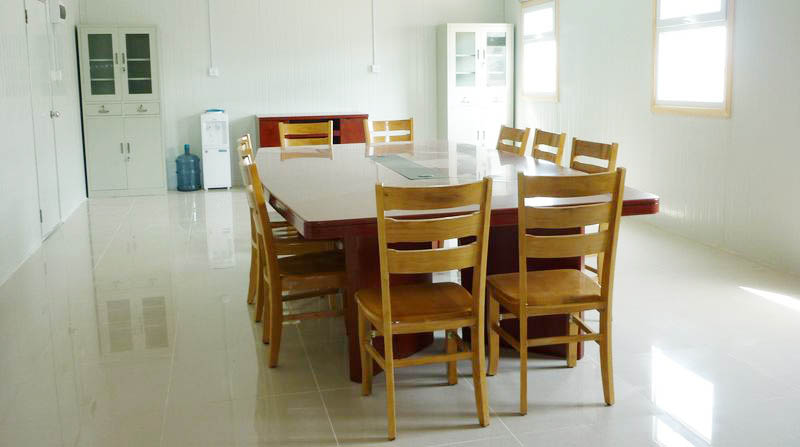 Meeting Room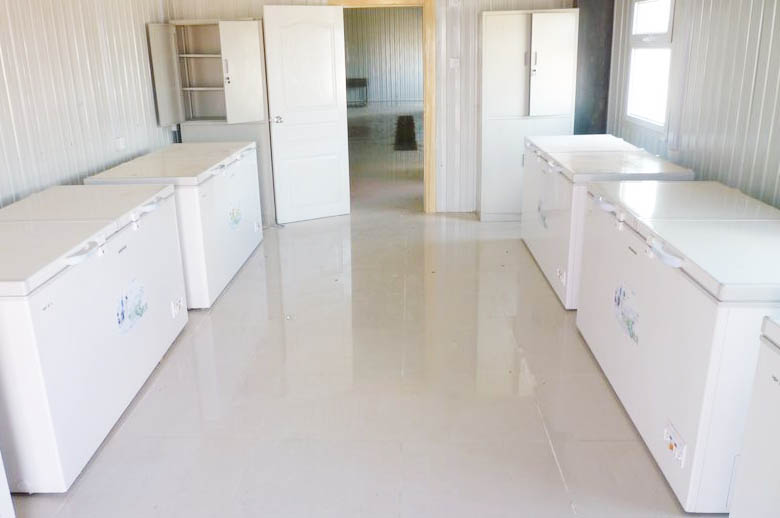 Cold Storage Room
Click inquiry